Texas Child Welfare Law Bench Book and Bench Cards
The Children's Commission releases and maintains a Texas Child Welfare Law Bench Book (Bench Book) which outlines the state and federal statutory requirements for judges handling child welfare cases, as well as chapters on topics such as health, well-being, safety, system issues, and family connections. The Bench Cards provide high-level legal and topical information through at-a-glance, easy-to-use checklists that outline relevant laws at the various stages of a child welfare case as well as by topic (e.g., education).
While the Bench Book was originally designed for and is primarily used by judges, many attorneys and other child welfare stakeholders may also find it to be informative and helpful. Although the Commission has a limited number of printed copies for distribution to judges, the Bench Book is available at no cost using the links below for digital access and download.
If you are a Texas judge responsible for handling child welfare cases and interested in receiving a printed copy of the Texas Child Welfare Law Bench Book, please send your request to children@txcourts.gov. Please note, limited printed copies may be available.
The online versions of the Bench Book and Bench Cards are available at the links below in PDF for print and also as an interactive resource through LawBox. On mobile devices, downloading the LawBox App is recommended and instructions are included below. The Bench Book will be updated with relevant changes from the 88th Regular Legislative Session and the 2023 edition will be available in October 2023.
---
Bench Book
The October 2022 Texas Child Welfare Law Bench Book is available in the following formats: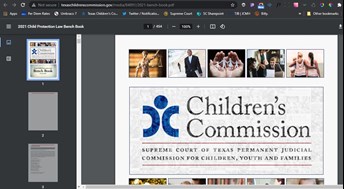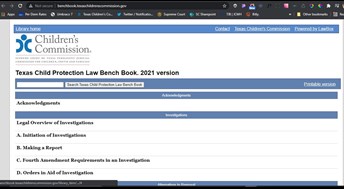 Available for mobile or tablet device by downloading the LawBox App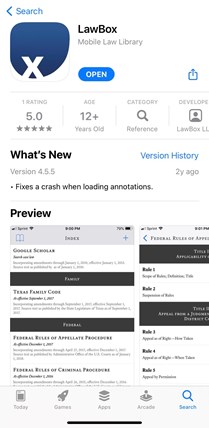 ---
Bench Cards
Bench Cards are abbreviated reference cards on specific hearing types and relevant topical matters for quick reference. Many Bench Cards are available in two formats: as one-page checklists without citations (short) which are intended for easy use at hearings and as extended versions with Texas Family Code citations (long).
Statutory / Hearing Bench Cards:
Topical Bench Cards: