Supreme Court of Texas Permanent Judicial Commission for Children, Youth, and Families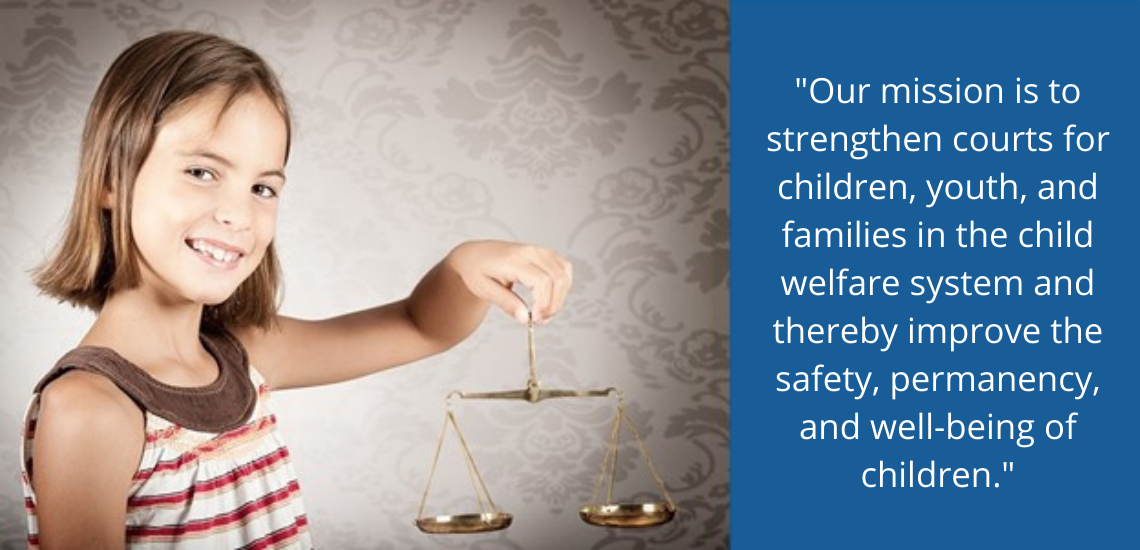 About Us
The Supreme Court of Texas Children's Commission is a statewide, multi-disciplinary, collaborative body that includes high-level membership from the executive, judicial, and legislative branches of Texas government, along with child welfare stakeholders in the public and private sectors. The Supreme Court established the Children's Commission in 2007 with the overall goal of strengthening the child welfare system by increasing public awareness about the challenges facing children, youth, and families through encouraging judicial leadership, supporting best judicial and legal practices through training and education, and informing policy and practice affecting child welfare in Texas.
The Children's Commission is a leading collaborative partner in most every aspect of child welfare system improvement in Texas and is recognized nationally as a leader in establishing long-standing and meaningful relationships with child welfare stakeholders to create a child welfare system that better supports and serves children, youth, and families.
---
Structure
The Children's Commission is chaired by Supreme Court of Texas Justice Debra Lehrmann. Justice Rebeca Huddle serves as Deputy Chair. Commissioners include Department of Family and Protective Services (DFPS) executive leadership, non-profit foundation and state bar leaders, attorneys, legislators, judges, other elected officials, persons with lived experience, and child welfare stakeholders. 
The Children's Commission is supported by a 40-plus-member advisory Collaborative Council. Council members include many child welfare stakeholders such as DFPS staff; child placing agencies; service providers; parent and child advocates; experts in mental health, education, prevention, juvenile justice, substance abuse, and immigration; as well as child and family advocacy groups.
The Children's Commission has an Executive Committee and four standing committees: Systems Improvement, Legal Practice and Process, Training, and Data. Each committee is chaired by a Commissioner and members are drawn from the Commission, Collaborative Council, and other stakeholders in the child welfare system. The Children's Commission also hosts several ad hoc committees and workgroups that include individuals with expertise in the subject matter area.
---
For additional information about the Children's Commission, please link below to the following categories: