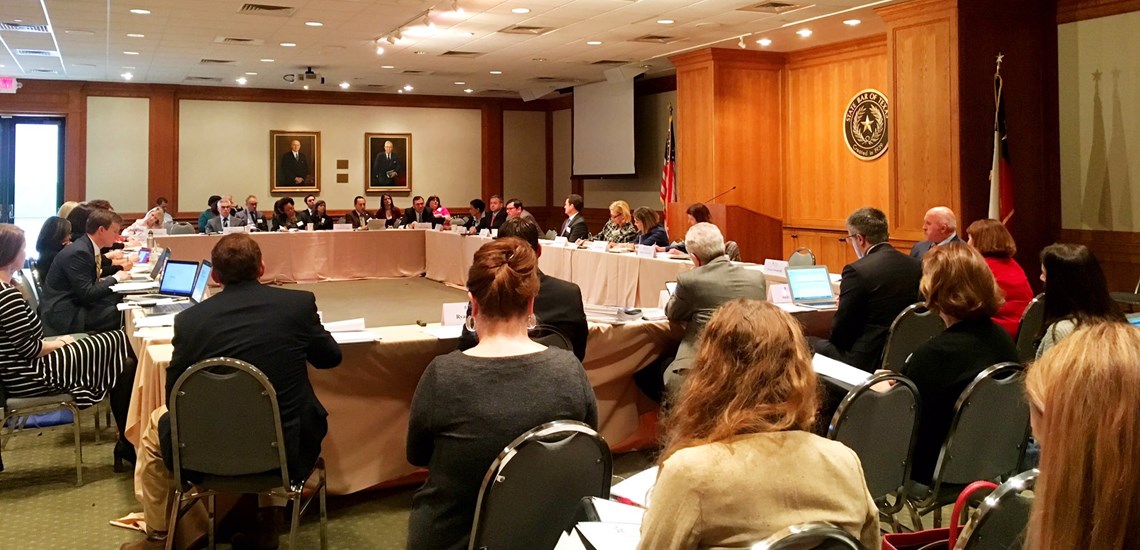 The Children's Commission meets four times a year. Meetings are held in-person or remotely and are livestreamed on the Children's Commission YouTube Channel on the. The 2023 meeting dates are scheduled for the following:
February

 

10, 2023
May 12, 2023
September 15, 2023; In-person
November 3, 2023; Virtual:

Meeting Notebook
YouTube Livestream
Recent meeting notebooks can found on the Meeting Notebooks & Materials webpage. Additional materials shared at Commission meetings are available by request at children@txcourts.gov.